Zeitpunkt              Nutzer    Delta   Tröts        

TNR    

 Titel                     Version  

maxTL


Mo 20.03.2023 00:01:14        54       0        3.838    71,1 

alpaka.social            

 4.1.0      500
So 19.03.2023 00:01:33        54       0        3.818    70,7 

alpaka.social            

 4.1.0      500
Sa 18.03.2023 00:00:56        54       0        3.806    70,5 

alpaka.social            

 4.1.0      500
Fr 17.03.2023 00:01:33        54       0        3.796    70,3 

alpaka.social            

 4.1.0      500
Do 16.03.2023 00:00:43        54       0        3.784    70,1 

alpaka.social            

 4.1.0      500
Mi 15.03.2023 00:00:55        54       0        3.765    69,7 

alpaka.social            

 4.1.0      500
Di 14.03.2023 00:01:27        54       0        3.748    69,4 

alpaka.social            

 4.1.0      500
Mo 13.03.2023 00:01:28        54       0        3.736    69,2 

alpaka.social            

 4.1.0      500
So 12.03.2023 00:00:42        54       0        3.726    69,0 

alpaka.social            

 4.1.0      500
Sa 11.03.2023 00:01:01        54       0        3.715    68,8 

alpaka.social            

 4.1.0      500

The one wit🦩 the braid (@braid) · 04/2022 · Tröts: 1.586 · Folger: 156
Mo 20.03.2023 09:37
After relaxing in #DBLounge for a while, #reisealpaka now on it's way to Aix-la-Chapelle/Aachen #KA :alpaka_aktion: ! It complains we're not riding ICE train, but the ICE International is unfortunately highly delayed :alpaka_bleh: . Deutsche Bahn doing Deutsche Bahn things :alpaka_sulk: ...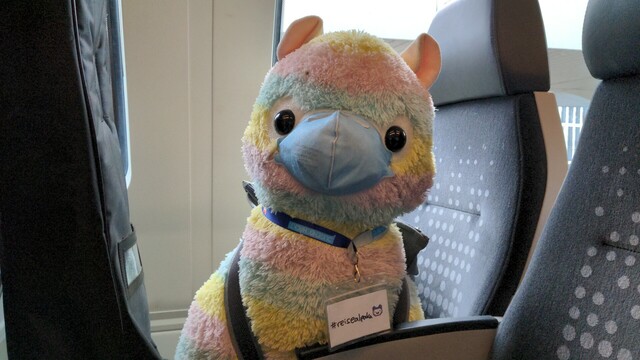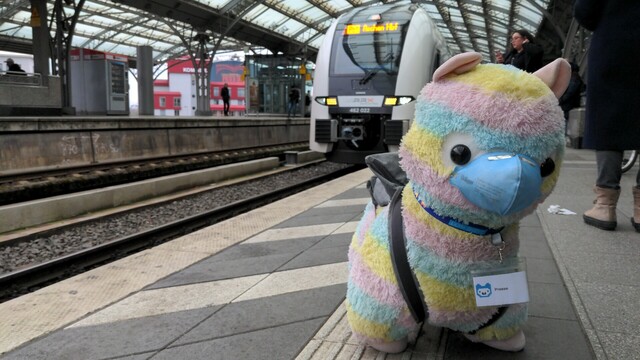 A giant alpaca horse in front of a class 462 / Siemens Desiro HC entering a station.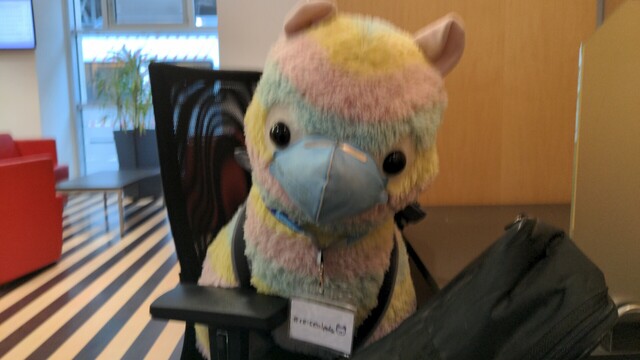 A giant alpaca horse on an office chair in a DB Lounge.
[Öffentlich] Antw.: 0 Wtrl.: 2 Fav.: 12 · via Tusky