Zeitpunkt              Nutzer    Delta   Tröts        

TNR    

 Titel                     Version  

maxTL


Fr 03.02.2023 00:00:16    29.802     +37    1.867.646    62,7 

Mastodon.ART             

 4.0.2      500
Do 02.02.2023 00:00:15    29.765     +23    1.863.046    62,6 

Mastodon.ART             

 4.0.2      500
Mi 01.02.2023 00:00:23    29.742     +23    1.859.077    62,5 

Mastodon.ART             

 4.0.2      500
Di 31.01.2023 00:00:09    29.719     +26    1.854.329    62,4 

Mastodon.ART             

 4.0.2      500
Mo 30.01.2023 00:00:17    29.693     +23    1.849.556    62,3 

Mastodon.ART             

 4.0.2      500
So 29.01.2023 00:00:07    29.670     +36    1.844.550    62,2 

Mastodon.ART             

 4.0.2      500
Sa 28.01.2023 00:00:09    29.634     +25    1.840.314    62,1 

Mastodon.ART             

 4.0.2      500
Fr 27.01.2023 00:00:33    29.609     +26    1.835.808    62,0 

Mastodon.ART             

 4.0.2      500
Do 26.01.2023 00:00:10    29.583     +43    1.831.289    61,9 

Mastodon.ART             

 4.0.2      500
Mi 25.01.2023 00:00:08    29.540       0    1.826.269    61,8 

Mastodon.ART             

 4.0.2      500

madgeface (she/her) (@madgeface) · 10/2022 · Tröts: 806 · Folger: 169
Fr 03.02.2023 00:39
This was the first color blending experiment I did on my drum carder all the way back in 2010. The sweater pattern is a Bohus Stickening (vintage Swedish couture) pattern called The Red Palm by Kerstin Olsson. #Fiberuary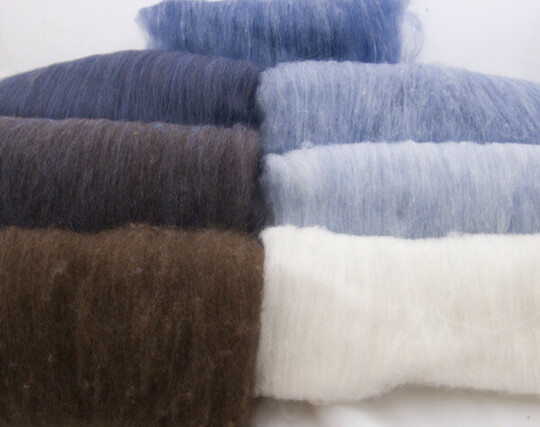 Two rows of wool fiber in batts that range in an ombre from brown (first batt in the left front) to medium blue (center back) to white (right front).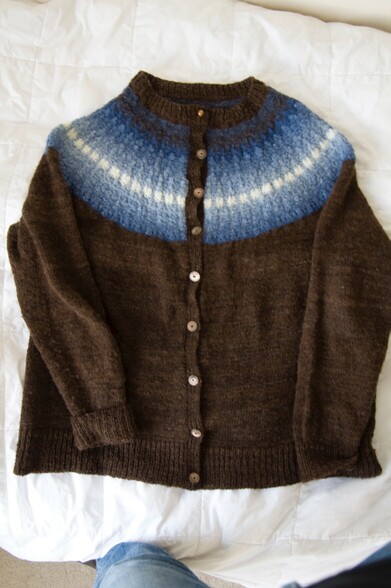 A brown cardigan sweater with a blue, brown, and white patterned yoke.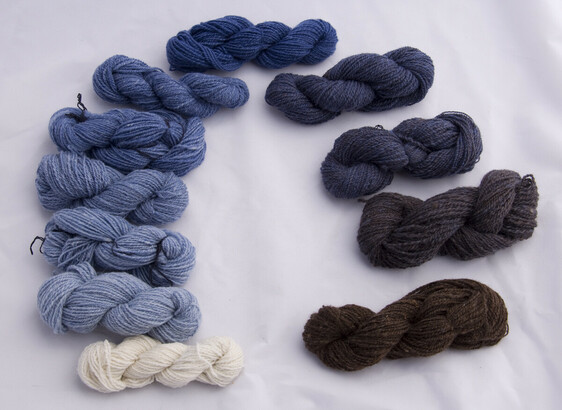 Handspun yarn skein laid in an arch in order of colors that blend from white (left front) to blue (top center) to brown (right front).
[Öffentlich] Antw.: 0 Boosts: 0 Fav.: 0 · via Web