Zeitpunkt              Nutzer    Delta   Tröts        

TNR    

 Titel                     Version  

maxTL


Sa 28.01.2023 04:27:54   150.878    +280    1.821.970    12,1 

Mastodon                 

 4.0.2      500
Fr 27.01.2023 09:09:32   150.598    +300    1.807.261    12,0 

Mastodon                 

 4.0.2      500
Do 26.01.2023 00:04:00   150.298    +386    1.786.825    11,9 

Mastodon                 

 4.0.2      500
Mi 25.01.2023 00:04:23   149.912    +302    1.768.919    11,8 

Mastodon                 

 4.0.2      500
Di 24.01.2023 00:04:03   149.610    +165    1.753.204    11,7 

Mastodon                 

 4.0.2      500
Mo 23.01.2023 00:03:37   149.445    +221    1.739.439    11,6 

Mastodon                 

 4.0.2      500
So 22.01.2023 00:03:58   149.224    +246    1.723.363    11,5 

Mastodon                 

 4.0.2      500
Sa 21.01.2023 00:04:14   148.978    +264    1.709.385    11,5 

Mastodon                 

 4.0.2      500
Fr 20.01.2023 00:04:15   148.714    +159    1.696.928    11,4 

Mastodon                 

 4.0.2      500
Do 19.01.2023 00:04:06   148.555       0    1.681.693    11,3 

Mastodon                 

 4.0.2      500

DecodïngTrolls (@decodingtrolls) · 11/2022 · Tröts: 1.730 · Folger: 4.548
Sa 28.01.2023 05:12
"Today, as always, Ukraine honors the memory of millions of victims of the Holocaust.
We know and remember that indifference kills along with hatred. Indifference and hatred are always the only two capable of creating evil.
That is why it is so important that everyone who values ​​life should show determination when it comes to saving those whom hatred seeks to destroy.
Eternal memory to all victims of the Holocaust!"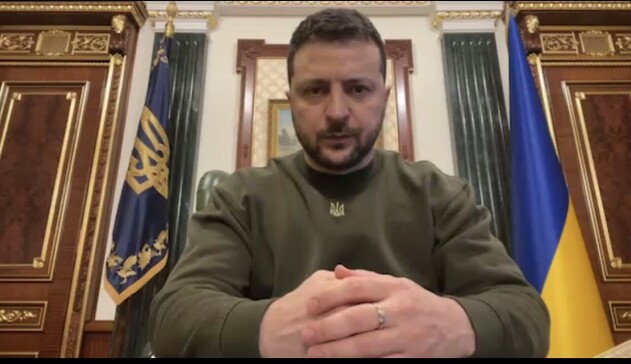 President Z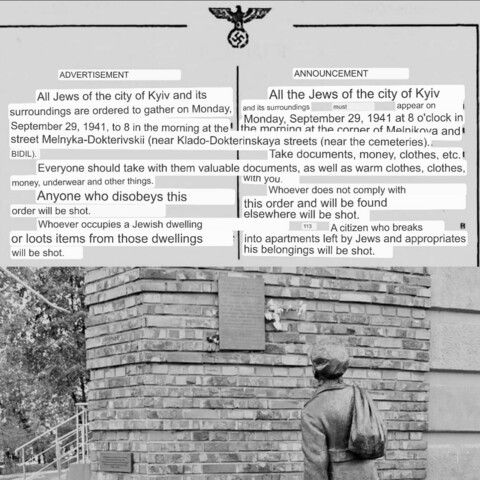 ADVERTISEMENT ANNOUNCEMENT All Jews of the city of Kyiv and its All the Jews of the city of Kyiv surroundings are ordered to gather on Monday, and its surroundings must appear on Monday, September 29, 1941 at 8 o'clock in September 29, 1941, to 8 in the morning at the the morning at the corner nf Melnikva and I street Melnyka-Dokterivskii (near Klado-Dokterinskaya streets (near the cemeteries). BIDIL). Take documents, money, clothes, etc. I Everyone should take with them valuable documents, as well as warm clothes, clothes, money, underwear and other things. with you. Anyone who disobeys this Whoever does not comply with this order and will be found order will be shot. elsewhere will be shot. Whoever occupies a Jewish dwelling 113 A citizen who breaks B or loots items from those dwellings into apartments left by Jews and appropriates will be shot. his belongings will be shot.
[Öffentlich] Antw.: 0 Boosts: 0 Fav.: 0 · via Metatext